DigitalOfficePro, an innovative global provider of quality presentation tools, today announced the release of its new product PowerPoint to Video Conversion tool PowerVideoPoint, which converts PowerPoint presentations to popular Video formats with Video Narrations.
PowerVideoPoint is an excellent conversion tool that helps in converting PowerPoint presentations to popular video formats. A key feature of this program allows you to insert your own Video Narration on slides using a Web Camera. The converted video narration plays seamlessly on the converted presentations. There is no distortion or loss of any presentation effects and the converted video file retains all the animations, slide transitions, sounds, data, image and video clip of the original PowerPoint presentation.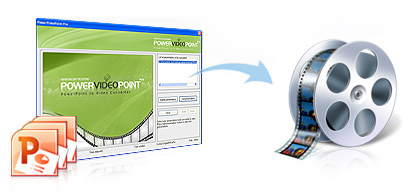 Product Overview
PowerVideoPoint Pro is a comprehensive and efficient conversion tool that helps you to easily burn your professional looking PowerPoint presentations (*.pptx, *.ppsx, *.ppt and *.pps) to various video formats that can be uploaded to video hosting websites like YouTube, and played on Windows Media Player, Portable devices like iPhone, Pocket PC, iPod, Blackberry, etc. The converted PowerPoint presentations can be played on TV or PROJECTOR with the help of Video player. Create presentations with your own Video Narration. The converted presentations play like self running video slide show with narrations. Since narration assimilate information for re-telling, it can play a key feature in any presentation. It improves accessibility and increase engagement on part of audience thereby making the gathering lively and active.
Product Page: http://www.digitalofficepro.com/powerpoint/ppt-to-video.html
Download Trial: http://www.digitalofficepro.com/powerpoint/ppt-to-video-free-download.html