Pixelfy is a pretty easy design platform, even a common man can design awesome presentations, cover photos, posters, invitations, etc. It's a huge library of professionally designed presentation templates with most of them free. It provides the combined effect of Photoshop & PowerPoint, so it's extra powerful yet very convenient to use.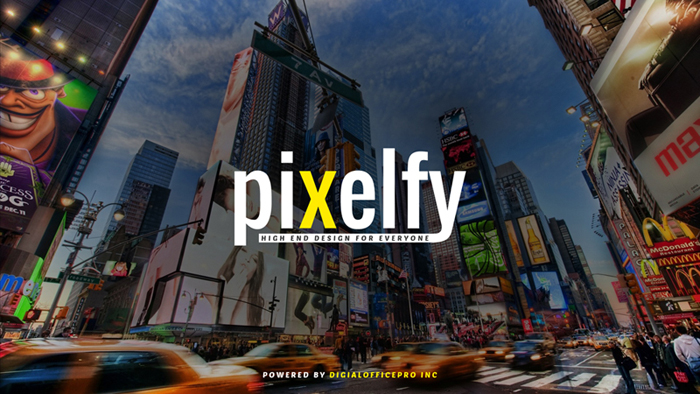 Make an extra ordinary presentation without being technical
Pixelfy comes with amazing themes, stock photos, and stickers, etc. to see how you can make the presentation interesting and simple. Works reliably on any browser. By using Pixelfy you stay away from complicated technologies that put design out of reach for common people.
Check it out soon…
Release Date: February end
It's well known that Microsoft PowerPoint presentations are not supported on iPads or other Apple devices. Enjoy viewing PowerPoint presentations on an iPad with animations, transitions and embedded audio and video. Start converting your presentations to HTML5 slideshow with HTML5Point – PowerPoint to HTML5 Converter now!
PowerPoint to HTML5 converter preserves all PowerPoint functionality and appearance associated with the original PowerPoint presentation. Converted HTML5 output works flawlessly on almost all modern browsers without any additional plugins.

Step 1: Create PowerPoint Presentation
First step towards developing a HTML5 slideshow would be creating a PowerPoint presentation. You can create presentation from Microsoft PowerPoint.
Step 2: Publish Presentation using HTML5Point
To convert a PowerPoint presentation to HTML5, all you need to do is to click the Publish button provided on the software interface. Once publishing is done you have options to preview it on various devices. You can also upload your HTML5 output to any website via FTP button provided on the program interface.
Step 3: View Presentation on iPad or iPhone
After conversion done upload the presentation to the web, it can be easily played in all HTML5 supported browsers and mobile devices, including iPads other Apple devices.
Download HTML5Point – PowerPoint to HTML5 Converter
We proudly added 300+ new PowerPoint templates to our template library. Over 1,40,000 spectacular professional slides to choose from. We are adding hundreds of new templates every month. Free monthly updates with hundreds of new templates.

Browse Newly PowerPoint Templates:
http://www.digitalofficepro.com/ppt/newly-added-powerpoint-template-backgrounds.html
DigitalOfficePro announces the release of world's first PowerPoint to HTML5 converter. HTML5Point is a comprehensive and efficient free conversion tool that helps you to easily convert professional looking PowerPoint presentations to HTML5 format. The converted output in HTML5 format allows you to view the slideshows on mobile devices or easily distribute it through most of the popular web browsers. View the converted presentations on mobile devices like iOS – iPad, iPhone, Android and other mobile devices.
HTML5Point can create HTML5 slideshows that are compliant with all popular web browsers and loads 30% faster on web. The converted output flawlessly works on iPhone, iPad, Android and all major mobile technology platforms. HTML5Point retains videos and animations in the original PowerPoint presentation with the highest accuracy possible.
The following sample presentations gives an idea of how the advanced PowerPoint features are supported after conversion to HTML5.
Check out the following sample presentations created with HTML5Point. It gives an idea of how the advanced PowerPoint features are retained after converting to HTML5.
Get our free trial and discover just how easy it is to use:
http://www.digitalofficepro.com/powerpoint/powerpoint-to-html5-converter.html
Enrich your holiday shopping with DigitalOfficePro products. we have dropped awesome New Year offer for any of the DigitalOfficePro products. Earn 40% discount for any product by entering the coupon code DIGI40XMS at the time of checkout.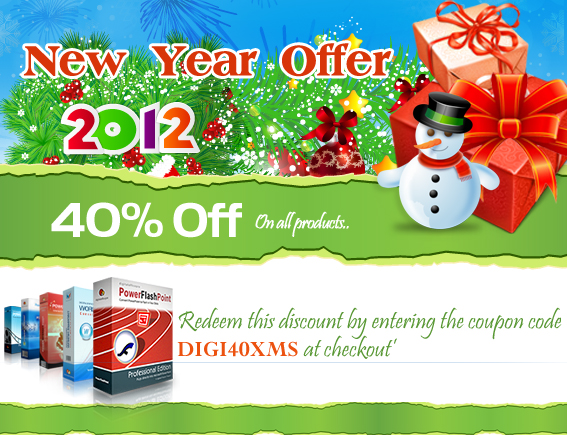 For more details visit:
www.digitalofficepro.com/special-offer.html
Jan 26-27, Learning Technologies, Olympia 2, London. Zenler platform rocked the show with eLearning users flocking in.
We had lots of people coming to the stall having recommended by their colleagues/partners who had spread the word of mouth after experiencing it yesterday.
It created a real buzz in the e-Learning community who were quite simply tired of existing authoring tools.
"Wow – amazing – really really good, can you really do all of that in studio, nothing like I've seen before" – were the common theme of questions after seeing Zenler Studio.
Zenler Online LMS – visitors said that's exactly what they were looking for. We had people coming twice because they liked the Zenler platform, they like the fact that it was nice and clean, with literally no learning curve due to it's simplicity.
Zenler's mission statement is 'To be the world leader in eLearning'. And we will work tirelessly to get there and beyond. Amazing teamwork from Team Zenler to make the software and the expo happen in time and with impact.
See you at the next conference.
Bigger, Better !
January 26, London. Learning technologies 2011 kicked off this morning.
Zenler Studio and Zenler Online got off to a flying start as it was launched today at the expo. It captured the imagination of visitors.
Zenler stall #22 looked stunning.
We have been overwhelmed by the response on the first day. Almost everyone were surprised and amazed by the power of Zenler Studio and most said we leave the competition by miles. Most of them were getting tired with existing rigid authoring systems available in market.
We had four sales personnel at the stall and at times we couldn't service everyone due to surge in interest in Zenler. Zenler Online also got rave reviews and were literally shocked by it's simplicity.
Catch us again tomorrow for the last day of the expo. Don't miss it and see what is all the fuss about!
To make the "Happy Holiday" season hopefully even happier, we have dropped awesome discount for any of the DigitalOfficePro products. We think it would be an amazing time to buy DigitalOfficePro products. DigitalOfficePro is offering 30% off for any product in the store.  Simply enter the Discount Code DP345038 and get an instant 30% off your purchase at the time of checkout, it's that easy.
Happy Holidays from DigitalOfficePro  !!!
(Offer validity between December 21, 2010 to January 05, 2011)
DigitalOfficePro today announced the launch of PowerInteractPoint – Rapid Authoring of interactive Content for eLearning, Web & Presenters. After a private beta, today mark's the launch of DigitalOfficePro's PowerInteractPoint.

No more expensive Flash content creators. No more use of time consuming and costly authoring tools. Cut your interactive e-learning content development costs drastically with PowerInteractPoint. Web designers/developers and website owners can now create rich interactive media with ease using PowerInteractPoint. Presenters can capture the attention of audience by showing off audience engaging
interactive flash content that can be embedded into their slideshows.
PowerInteractPoint allows users to easily create rich interactions with no programming knowledge and no Flash experience. It allows you to be up and running in seconds using its interactions interface.
PowerinteractPoint also integrates into the PowerPoint ribbon allowing users to access PowerInteractPoint from right within PowerPoint.
Rapid interactions in the first version of PowerInteractPoint include 3D Cube, E Book, Calender, Flash Album, 3D Pyramid, 3D Hex Gallery, Panorama, Lens Effect, Zoom Effect, Rapid Gallery, Carousel, Tabs.
"We are excited to give our users the power to author rich interactive content with just a few clicks. The response from our private beta users has been great. They cant enough of the interactions and we are working on bringing out more volumes" said Andrew Hayden, President, DigitalOfficePro.
www.digitalofficepro.com/powerpoint/interactive-flash-tool.html
Black Friday One Day Shopping Event
DigitalOfficePro's Black Friday One day Shopping Event is here. You can now get 20% OFF on all purchase of DigitalOfficePro products. The discount is instant, no more rebates. Use Coupon Code BF29345 to get discount.
The very special Black Friday discount expires on Nov 26th, 2010 midnight. Hurry up and get this Offer…
Product Page: www.digitalofficepro.com/products.html