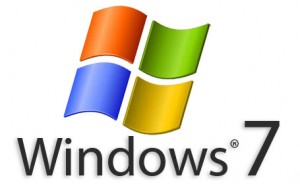 Windows 7 is latest version of Microsoft Windows, a series of operating systems produced by Microsoft for use on personal computers, including home and business desktops, laptops, netbooks, tablet PCs, and media center PCs. Windows 7 was released to manufacturing on July 22, 2009, and reached general retail availability on October 22, 2009. Windows 7 arrives on the scene three short years after Vista.
New and Updated features in Windows 7
Windows 7 includes a number of new features, such as advances in touch and handwriting recognition, support for virtual hard disks, improved performance on multi-core processors, improved boot performance, DirectAccess and kernel improvements.
In Windows 7 new items are added to the Control Panel, including ClearType Text Tuner, Display Color Calibration Wizard, Gadgets, Recovery, Troubleshooting, Workspaces Center, Location and Other Sensors, Credential Manager, Biometric Devices, System Icons, and Display.
Windows 7 System Requirements:
1 gigahertz (GHz) or faster 32-bit (x86) or 64-bit (x64) processor
1 gigabyte (GB) RAM (32-bit) or 2 GB RAM (64-bit)
16 GB available hard disk space (32-bit) or 20 GB (64-bit)
DirectX 9 graphics device with WDDM 1.0 or higher driver