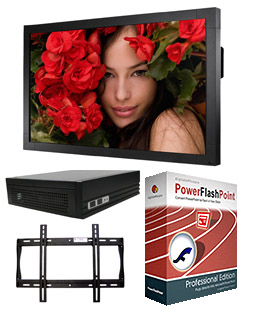 Tatung Company of America, Inc. is a worldwide provider of technologically advanced products, customer solutions and manufacturing services. Tatung presents before you Tatung Digital Signage Bundle – Industry's most user freindly digital signage solution.
Tatung Digital Signage Bundle is an all in one box solution which includes everything you need, all the hardware and the software for creating the digital content. Tatung Digital Signage Bundle is the most easy and affordable product in the market, which bundles with industry's leading content creating software PowerFlashPoint.
To explore more, Tatung team invites to visit www.tatungusa.com and discover how easy it is to create proffessional looking Digital Signage content from right within PowerPoint.